We are opening our offices and staying COVID-19 secure

With effect from Monday 6th July we will be opening our offices on a reduced time table from 9.00am to 3.00pm Monday to Friday.
We confirm we have complied with the government's guidance on managing the risk of COVID-19 with the 5 steps to safer working together.
If you have any questions or would like further information please don't hesitate to contact us.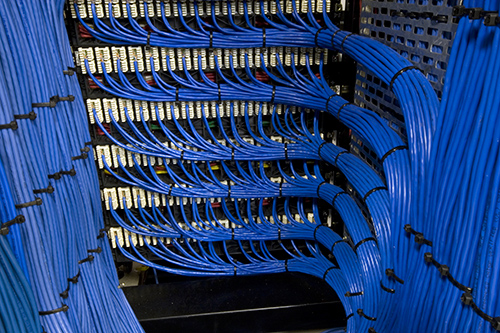 Reliable Cabling Solutions
Structured cabling is a method of connecting your phones, computers and CCTV system so they network and communicate with each other. It's a technology that's widely used by offices, data centres and other workplaces everywhere.
Structured cabling technology is key in creating a reliable telephone communication method, since it's a stable system that easily accommodates and adapts to meet new demands and requirements.
Every structured cabling system is unique due to variations in architectural structure, the actual cable products used, the function of the cabling installation and the configuration of the already installed system. Plexio will help to easily overcome these requirements and create a structured cabling system that works for your business.
Structured Cabling Core Features
Upgradable
With structured cabling, your network infrastructure will always be able to update in line with new technologies.
Wireless Cabling Options
Plexio can provide your business with Wireless Data Links for locations that are inaccessible by traditional structured cabling.
20 Year Warranty
Your structured cabling purchase is backed up by a 20-year warranty, to give you peace of mind.
Upgrade to structured cabling today...