We are opening our offices and staying COVID-19 secure

With effect from Monday 6th July we will be opening our offices on a reduced time table from 9.00am to 3.00pm Monday to Friday.
We confirm we have complied with the government's guidance on managing the risk of COVID-19 with the 5 steps to safer working together.
If you have any questions or would like further information please don't hesitate to contact us.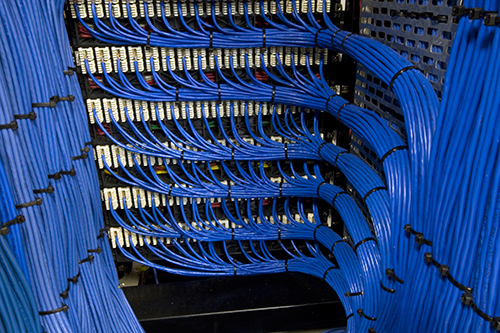 A Flexible CCTV Infrastructure
A structured data cabling system from Plexio does more than just transmit data. As our systems can support any voice, video or data application, it is able to reliably transmit video and provide CCTV video links.
With so many benefits for the modern business, organisations in Lancashire, Merseyside and Cumbria have all embraced this robust cabling technology. Contact Plexio today to find out more.
Why Choose Structured Cabling?
No Obligations
One of the Plexio team will happily survey your site to fully establish costs and provide recommendations, but without any pressure for you to take the matter further.
Future-Proof Your Network Infrastructure
Our complete structured cabling systems offer support for a range of applications, meaning its capabilities will last long into the future.
20 Year Warranty
Our structured data cabling systems include a 20-year warranty, so you'll be confident that you've invested in a top-quality product.
Find out how you can improve your CCTV infrastructure...