We are opening our offices and staying COVID-19 secure

With effect from Monday 6th July we will be opening our offices on a reduced time table from 9.00am to 3.00pm Monday to Friday.
We confirm we have complied with the government's guidance on managing the risk of COVID-19 with the 5 steps to safer working together.
If you have any questions or would like further information please don't hesitate to contact us.
Computer Telephony Integration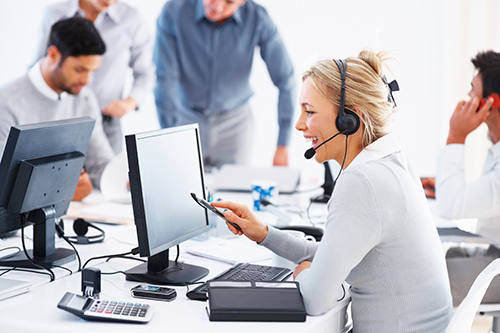 Advanced Hardware Coordination
Computer telephone integration (CTI) is a staple of the modern workplace–a capability that allows for a number of advanced functions.
At its core, CTI enables a telephone and a computer to communicate and coordinate with each other. This means you can perform actions such as dialling a phone number straight from your email contacts and answering incoming calls using your PC. Even more excitingly, with our smart CCTV capabilties, we can even connect your surveillance equipment to the integrated system, allowing you to control and monitor individual cameras and activate functions remotely.
On-Screen Phone Control
Answer, hang up, transfer, hold or conference calls using your PC.
Phonebook Display
Incoming calls will display onscreen, with options to display the caller's name and customer database record if required.
CRM Integration
CTI allows for advanced call logging and reporting, as well as full integration with popular customer relationship management systems.
For more information on how CTI can improve your business...