We are opening our offices and staying COVID-19 secure

With effect from Monday 6th July we will be opening our offices on a reduced time table from 9.00am to 3.00pm Monday to Friday.
We confirm we have complied with the government's guidance on managing the risk of COVID-19 with the 5 steps to safer working together.
If you have any questions or would like further information please don't hesitate to contact us.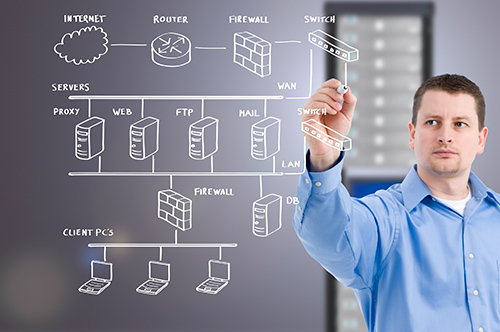 An IT Network that Works for You
A stable, reliable IT network infrastructure is what separates a good business from a great one. Whether you're a two-man start-up or a well-established business, we are on hand to design and create an IT network that works for you. That's because our network infrastructures are completely bespoke, giving you the flexibility and freedom to create a network that's as unique as your business, including full integration with your telephone and smart CCTV systems.
We will also take into account how your business is likely to grow, making sure your network will comfortably and effectively grow right along with it. So contact Plexio today to find out just how we can create or improve your network infrastructure.
A Range of Network Infrastructure Options
Wired Network
Wired networks are the simplest and most reliable form of IT network infrastructure. Every computer is linked by cables, minimising risks of disconnection and offering the greatest level of resilience.
Wireless Network
Without the need for data cables, a wireless network is the perfect option for contemporary businesses. This solution offers flexible, open-plan office configurations.
Wide Area Network
With a wide area network, remote workers and satellite offices can communicate and work together effectively and efficiently, ideal for workplaces in major cities such as Liverpool and Preston, where the workforce may be split across multiple sites.
To find out more about our network infrastructure solutions...