We are opening our offices and staying COVID-19 secure

With effect from Monday 6th July we will be opening our offices on a reduced time table from 9.00am to 3.00pm Monday to Friday.
We confirm we have complied with the government's guidance on managing the risk of COVID-19 with the 5 steps to safer working together.
If you have any questions or would like further information please don't hesitate to contact us.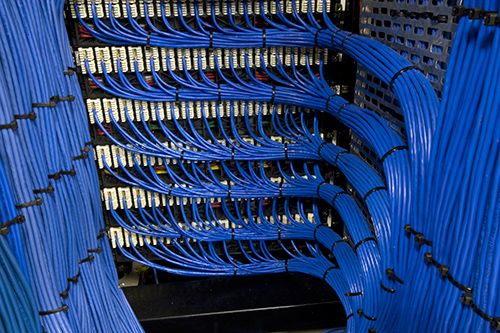 Data Cabling for Any Situation or Circumstance
A structured cabling system is a complete system of cabling and associated hardware, which provides a comprehensive and flexible communications infrastructure. This serves a huge range of uses, including providing CCTV video links, a telephone service or transmitting data through a computer network.
Different data cabling systems vary dramatically based on customer requirements, the architectural structure of building, the cable products used, the function of the cabling installation and the configuration of the already installed system.
Plexio's Structured Cabling Solutions
Future-Proof Your Network
Plexio's data cabling solutions support any voice, video or data application and are designed specifically to future-proof your network infrastructure.
Wireless Cabling Options
For locations that are inaccessible by traditional data cabling solutions, Plexio can also provide your business with wireless data links to fulfil your structured cabling needs.
20-Year Warranty
We are so confident about the quality of our structured cabling that your purchase will come complete with a 20-year application warranty, guaranteeing high-quality performance for years to come.
Find out how we can develop a structured cabling service for your business...